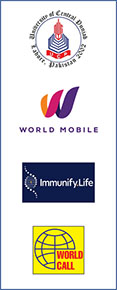 Worldcall Telecom Limited and University of Central Punjab, Pakistan jointly arranged an international seminar for UCP Faculty members and student body. The seminar speakers included speakers from three continents with World Mobile Group team lead by Mr. Charles Barnett, CBO WMG joining in from UK, UCP and Worldcall Telecom Limited from UCP Lahore and Immunify.Life team joining in from Australia.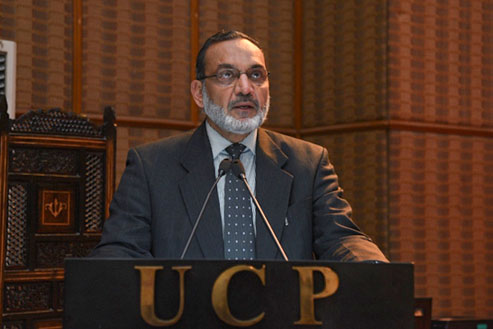 Seminar was started with recitation of Holy Quran and welcome address by Dr Nassar Ikram, Honorable Pro-Rector of UCP. He highlighted the importance of Blockchain as a key disruptive technology that is going to transform the way business is conducted across the globe. He thanked Worldcall and WMG for collaborating and establishing a Blockchain Excellence Centre at UCP an ideal platform for introduction and development of blockchain skillset.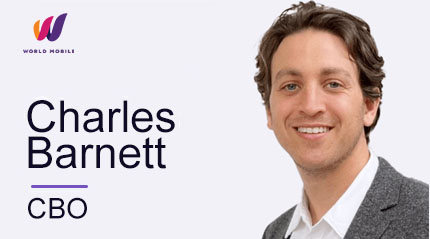 World Mobile Group introduce the aggressive and groundbreaking initiatives that they are executing powered by blockchain at the core through a hard-hitting documentary related to there Africa deployment – Stronger Connected https://www.youtube.com/watch?v=sqa3FG5ZWFE.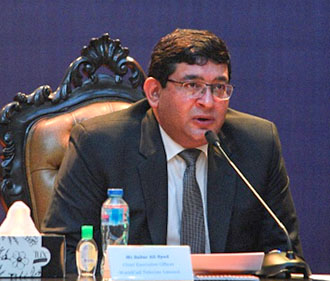 Babar Ali Syed CEO – WTL, highlighted case studies where blockchain has integrated itself into our lives and is changing business structure across the globe. AP Møller – Mærsk with its Tradelens® platform https://www.tradelens.com/, Big Fashion (LV, Prada, Cartier) with AURA® Luxury Blockchain https://www.auraluxuryblockchain.com/, DeBeers using Tracr® https://www.tracr.com/ were highlighted as prime examples where billions in assets is secured through digitization of supply chain / inventories through blockchain. The list also included HSBC and DTCC with trillions of dollars transactions being secured and executed on blockchain platforms https://www.dtcc.com/blockchain.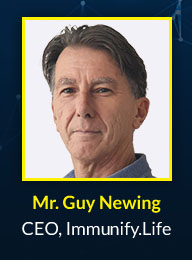 Mr. Guy Newing, CEO Immunify.Life Australia gave a presentation on remarkable capabilities of blockchain architecture with real life examples of its application in medical service sector for better and transparent management and delivery. Panel highlighted the need to be early in adoption of blockchain technology as an business enabler. UCP, duly supported by WMG and WTL with its Blockchain Excellence Centre is fully committed to making Pakistan a powerhouse of technical superiority in blockchain development and deployments.
In the end question from seminar participants were addresses by the speakers.